We need you all year!
Our Touchdown Club booster committee never takes a time out!

Football is expensive and takes additional fundraising efforts to sustain and build our program. Proceeds cover training equipment, uniforms & helmets, coaches, game balls, etc.
Look for volunteer opportunities coming soon !
Questions about volunteering? Contact the
Touchdown Club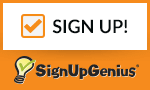 With so many initiatives, there is something for everyone!
Before the season begins:

Equipment day
Picture day
Ad/program book
Team/grade parent
Heggie's Pizza's organizer

During the season:

Concessions

Homecoming Helpers

Pre-game dinners
Varsity/Soph Banquet
Freshman Banquet
Senior Appreciation Night
Other volunteer needs


Even off season!

Spring coaches meetings
Basketball tournament fundraisers

Play or work the annual golf tournament
Play or work Moonlight Golf
Alumni coordinator
​Website, social media
These are just some of the activities we host year round.
For a full list, 2018/2019 Volunteer Opportunities Coming Soon!

Volunteer Requirements


Freshman families needed to help with a minimum of three events (approx 10 hours) outside of the regular season*.
Sophomore and Junior families needed to help with a minimum of three events (approx 10 hours) outside of the regular season*.
Senior parents needed to help with a minimum of 2 events (approx 8 hours) outside of the regular season*.

*Concessions not included.

You are ALWAYS welcome to attend a booster meeting.

We meet every month - 2nd Tuesday at 7:00 (Frankie's Pizza in New Hope).

Why are we doing fundraisers when it's not football season?

The football season is relatively short and is not long enough to raise all the money we need.
These fundraisers support our program overall including: uniforms, equipment, supplement our coaching staff, communication activities, Huddle license and many other fees and expenses.
Many fundraisers are done off season because we recognize how busy the start of the school year can be and during football season we want to focus on practice and games.
Keeping family and players involved and engaged in our program!
Fundraising is a necessary, year-round activity. We need to continue efforts to raise money all year to sustain and build on our program.